Water With Additive Fire Extinguishers
Wet Chemical Fire Extinguishers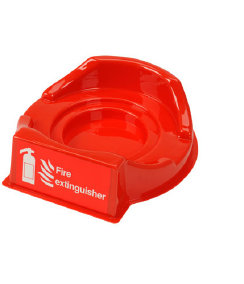 Fire Extinguisher
Servicing
Dry Powder Fire Extinguishers

Chrome Fire
Extinguishers
Why use Fire Extinguishers Kent?
ﳰan> QualifiedTerchnicians
ﳰan> Quality Products And Services
Do I need fire extinguishers?

Yes, the law states that employers must provide people located within areas under their control with adequate means of tackling a fire.
Do I need to get my fire extinguishers serviced?
Yes, the Fire Safety Order 2005 states that a competent person must at least annually service the fire extinguishers to BS 5306-3. You are also required to carry out checks, at least monthly, to ensure all your fire extinguishers are in a good repair between services.
What qualifications are required to be classed as a competant person?

A competent person is some who has had and continues to have sufficient training, experience, knowledge and has passed both a written and practical examinations enabling them to undertake fire extinguisher maintenance.
How many and of which type of fire extinguisher do i require?
This will is calculated by the size of your premises and fire risks associated within it. The minimum requirements for any floor is now 2 extinguishers with a combined rating of at least 26A, this would cover 200 sq mtrs, additional extinguishers may be required to cover other risks. Example: A Co2 to cover electrical risks.
I have been informed Dry Powder type extinguishers should not be found within my building, why?
BS5306-8 now states that unless rolex replica mitigated by a fire risk assessment dry powder extinguishers should not be found within buildings.

The reason for this is due fake rolex to fact that the powder creates a cloud of dust that can jeopardise escape and rescue and can cause serious collateral damage if discharged rolex replica watches in a non fire event.
My current fire extinguisher inspection company tells me its cheaper to replace than refill, is this correct?
There are instances where this may be true, if the extinguisher has a plastic head cap for example, but if the extinguisher is in good condition then its incorrect. It could be the case that the person is either not willing to carry out a extended service or they just want to sell you a new fire extinguisher. Lots of companies pay commission to there technicians, they get 1% for a refill or 10% for a sale, you do the maths! We do not pay our staff by commission.
If you want to save money on your fire extinguisher requirements without compromising quality then give us a call. We are happy to prove our commitment to our work and always welcome questions from customers. If you just require some information then please feel free to ring us, no obligation, no call backs from sales people and absolutely no charge! What have you got to loose?
Fire Extinguishers Kent offer a reliable and efficient on site maintenance service for all your portable fire extinguishers.
Fire Extinguishers Kent highly experienced service technicians can inspect, discharge test, recharge and overhaul all makes and types of portable fire extinguishers. This work is carried out from one of our fully equipped mobile service vehicles with all the relevant equipment and spare parts necessary to complete the maintenance. Once the work is completed both a certificates of inspection and a conformity are issued, these certificates will reflect the condition of both the extinguishers physical current state and the current level of extinguisher provision and installation.

Fire Extinguishers Kent stock a complete range of portable fire extinginguishers.
Knowing how important it is for both businesses, organisations, clubs etc to comply with legislation and to ensure their properties have the current fire extinguisher requirements. Fire Extinguishers Kent provide top-of-the-range fire extinguishers at reasonable prices, this price includes full certification, a free ID sign and a no quibble 5 year warranty.
Fire Extinguishers Kent prove that fire extinguishers have been refilled.
When Fire Extinguishers Kent conduct a extended service (discharge test and recharge) in 99% of cases a colour coded service collar can be installed on to the fire extinguishers neck. This shows you that the operating valve has indeed been removed, the colour coding helps in indentfying the year of last extended service should the inspection label be unlegiable.
Fire Extinguishers Kent business model is based on service and not sales.
Unlike most of other of their competitors Fire Extinguishers Kent have not based their business model on the selling of fire extinguishers but on the inspection and where possible the refilling and reuse of your existing ones. This is far more environmentally friendly and also friendly to your bank account, most refills are 50% the cost of a new extinguisher.